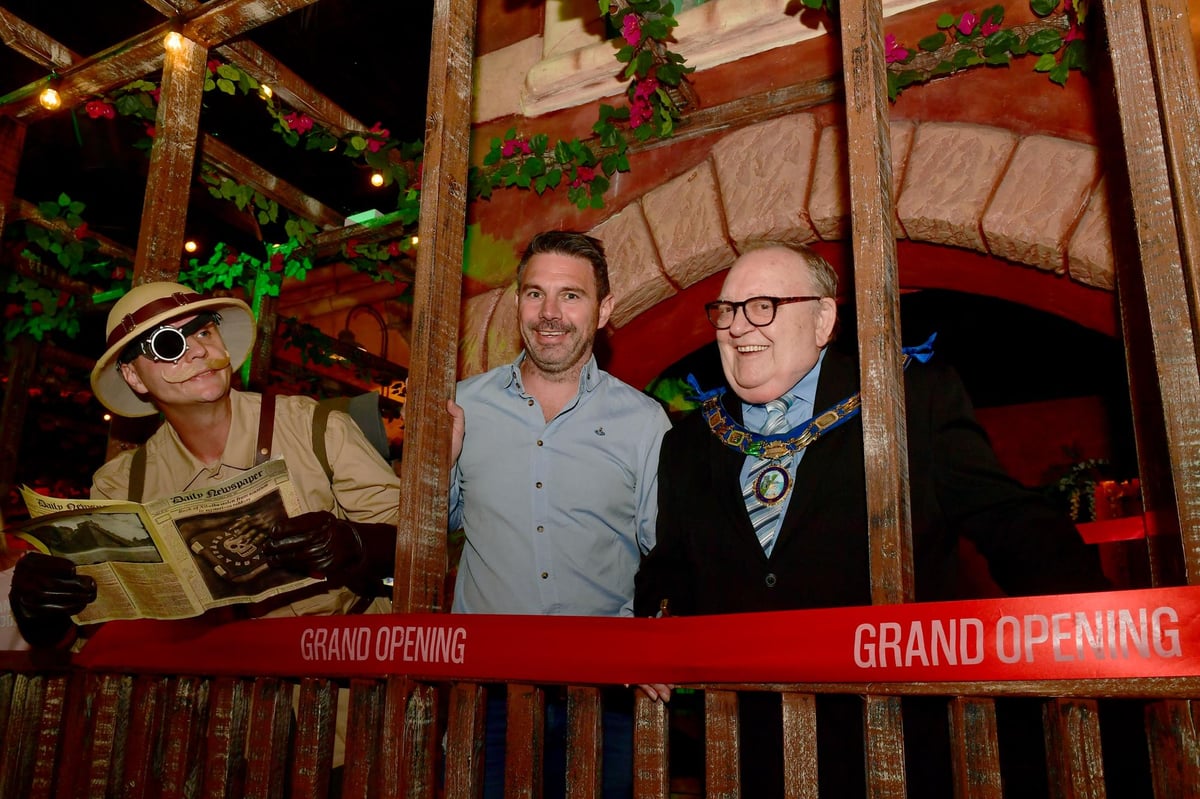 A new interactive family adventure opens at Fantasy Island in Skegness
Harrington Flint's Island Adventures at Ingoldmells Theme Park revolves around famed explorer and treasure hunter Harrington Flint, who comes face to face with his nemesis Professor Crow and is on a mission to raise an ancient Mayan god of war and conquer the world.
Only Horsemen can help Harrington Flint defeat Professor Crow by fighting his army of the dead – and that means shooting him and his mortal friends as often as possible.
The ride, which opened to the public on Friday, was designed by the Mellors Group, the park's operator, to encompass the Pyramid's Italian courtyard.
"The adventure starts here and brings the pyramid to life in a way that has never been explored before," said James Mellors. "Our other rides are exciting on their own – and we have more to come – but this adventure is set in the pyramid and is themed in a way that takes us in a whole new direction.
In this all-new adventure, visitors travel in vehicles equipped with cameras acquired during a former dark ride in the United Arab Emirates.
As the story unfolds on screens where visitors line up, Harrington Flint makes an appearance to add to the fun.
As the attraction begins, the Riders shoot at a sliding door that unexpectedly opens to reveal the rest of the ride, where Professor Crow appears with other Mayan zombies for the Riders to slaughter.
The park owners' children helped design the characters and 11-year-old Archie Mellors and his 13-year-old sister Lacey came to Fantasy Island for the opening and to see how it all turned out.
"We really enjoyed it," Archie said. "When we designed our character, we chose a pirate with a peg leg and we're really happy with how it turned out," Charlie added.
One of the most important elements of the ride is that visitors want more. "It's great to see," James said. "You see people coming out of the arena talking about their scores and wanting another try. It makes it something different for us.