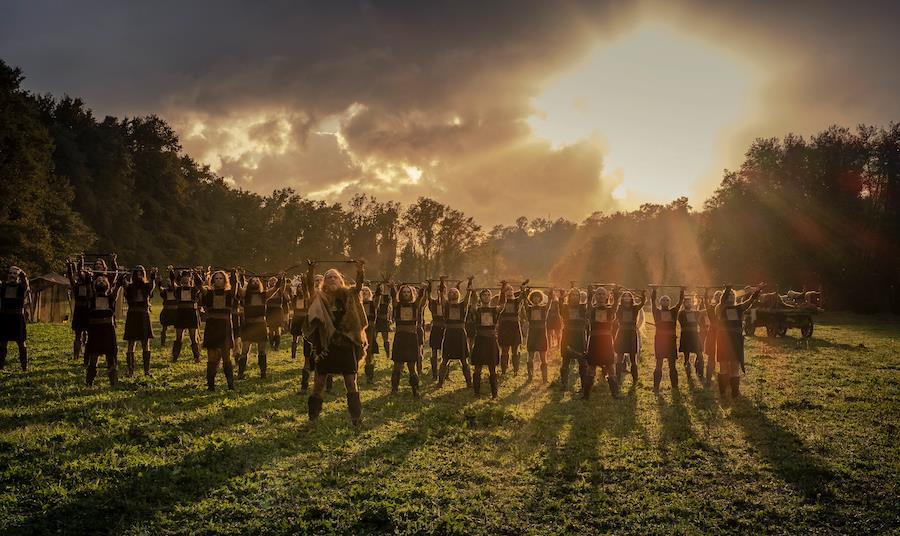 Banijay Acquires Italian Film and TV Production Company Grøenlandia Group | News
Parisian group Banijay has acquired Italian production company Grøenlandia Group, whose credits include the feature film RIsland of Ose for Netflix and series Romulus for Sky.

Grøenlandia, directed by filmmakers Matteo Rovere and Sydney Siblia, will be part of local Banijay company, Banijay Italy.
Ascent Film, the film arm of Grøenlandia, will continue to operate within the company.
Banijay Italy is responsible for the programs of the Italian broadcaster Rai (A teacher, Léa – A new day), Mediaset(Light from my eyes) and Amazon (Ferro, Le Ferragnez).
Founded in 2014, Grøenlandia is behind numerous productions spanning film, documentary and television, including Romulus and Remus: The First King, led by Rovere. He then directed and produced the original Sky Italy Romulusproduced by ITV Studios' Cattleya alongside Grøenlandia and Sky Studios.
European expansion
Banijay recently sealed a partnership with award-winning French producer Alain Goldman through his production entities, Pitchipoi Productions and Montmartre Films (formerly Légende Films).
"Banijay has made no secret of its ambitions to grow its presence in the premium scripted space and by hosting Grøenlandia we are taking an important step in expanding our ability to deliver premium television as well as feature films," Banijay said. general manager Marco Bassetti. "Entrepreneurs, as well as directors and showrunners, Matteo and Sydney are strong leaders and we hope the group will provide them with an independent and supportive home, free from creative restraints, where they can deliver premium material that cuts across customers, as well as borders.
This story first appeared in Screensister publication of Broadcast.