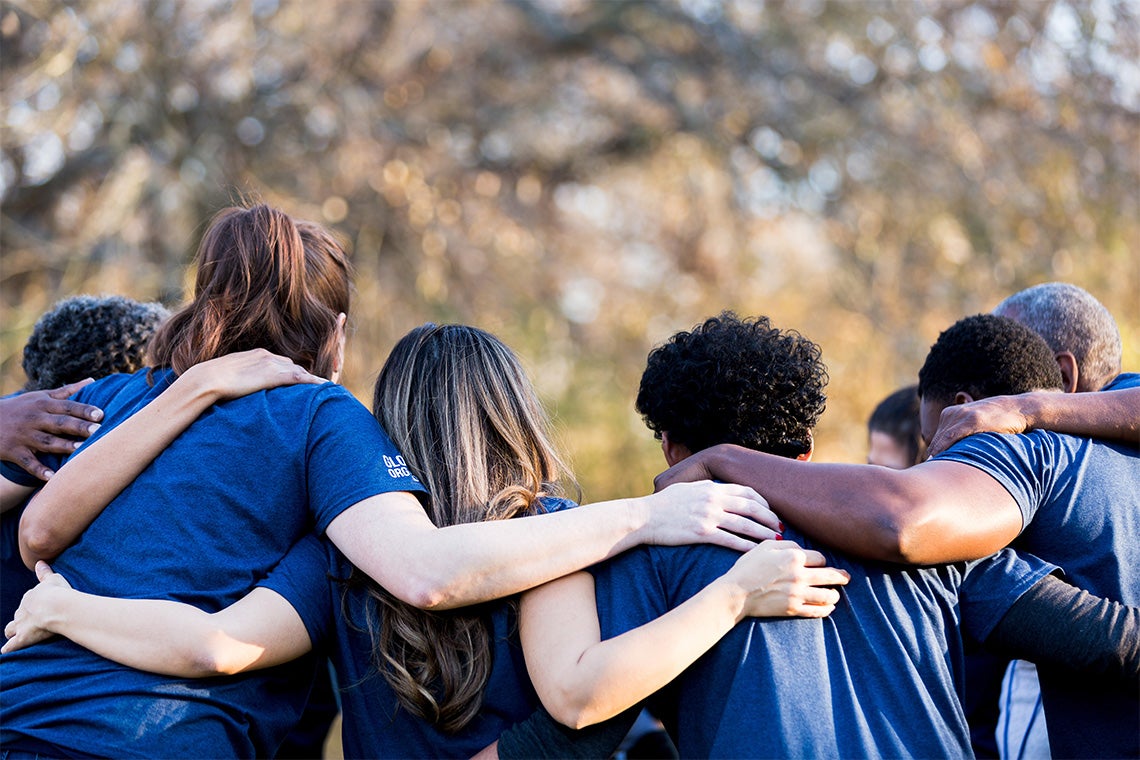 Global Language Initiative prepares University of Toronto students for a "multicultural" world
Canada, like many other countries, is increasingly becoming a "multicultural" society, where citizens regularly engage not only in their own cultures and languages, but with those of their friends, neighbors and colleagues – and the University of Toronto prepares students to succeed in this new reality.
The Global Languages ​​Initiative (GLI) is a collaborative effort bringing together 15 departments of the Faculty of Arts and Sciences to increase access to language education in all disciplines, with the aim of promoting intercultural competence and overall mastery.
"What brings our language departments together is the philosophy that in order to become universal citizens, students must have access to another culture and another language," says Paul Frascaassistant professor, teaching stream and coordinator of language courses in the Italian studies department.
The GLI was launched two years ago by Stefan SoldovieriDirector of the Department of Germanic Languages ​​and Literatures.
"We were interested in connecting language departments – and not just traditional language departments, since religion, for example, also offers language courses. We wanted to bring everyone together in a way that had really never happened before," he says.
The group also sees itself as an ally for the revitalization of Indigenous and endangered languages ​​and encourages community learning. Since its creation, the GLI has organized several events, including a roundtable on the advantages of being able to use several languages ​​in the labor market.
"It was wonderful," says Frascà. "We invited several students to talk about how studying languages ​​had really made a difference for them in the world at large and in their professional development."
In October, the group also led a conference on plurilingualism by Enrique PiccardoProfessor in the Department of Curriculum, Teaching and Learning at the Ontario Institute for Studies in Education.
At the end of January, the group organized its first big event. Titled "Languages ​​Towards a Planetary Education," the symposium featured a number of guest speakers and various other activities, including an "artistic intervention" where students read translated poetry and performed music. They were also offered a forum to discuss the challenges and benefits of learning second and third languages.
The symposium also included a panel discussion where department chairs and professors shared ideas for improving best practices in language teaching.
"We talked about some of the challenges we face in organizing our departments, including the importance of providing excellent training for our teaching assistants," says an IGL member. Juan Carlos Rocha Osornioassistant professor, education stream, in the Spanish and Portuguese department.
Other topics included how best to manage classes containing students with different home languages ​​and fluency levels, as well as ideas for building community when classes are larger or held online.
Rocha Osornio indicated that other events will take place in 2022 and that the symposium will return next year. He adds that the notion of bravery in language learning – a concept articulated by keynote speaker Lindsay Morcom, associate professor in the Faculty of Education at Queen's University – was one of the highlights of the event. .
"She managed to relate this idea to all languages," he says. "That's what struck me the most, because students can often be hesitant and nervous when trying to learn a new language. They really need to stand outside their comfort zone.
If they do, he adds, they could make valuable connections to whole new communities.
Frascà echoes the thought, emphasizing that language teaching is essential to build bridges between all groups in our society and to foster tolerance and understanding.
"Learning and interacting in different languages ​​– even different ones at the same time – is really part of human nature and history," he says. "It brings us back to a truth about what it means to be human."