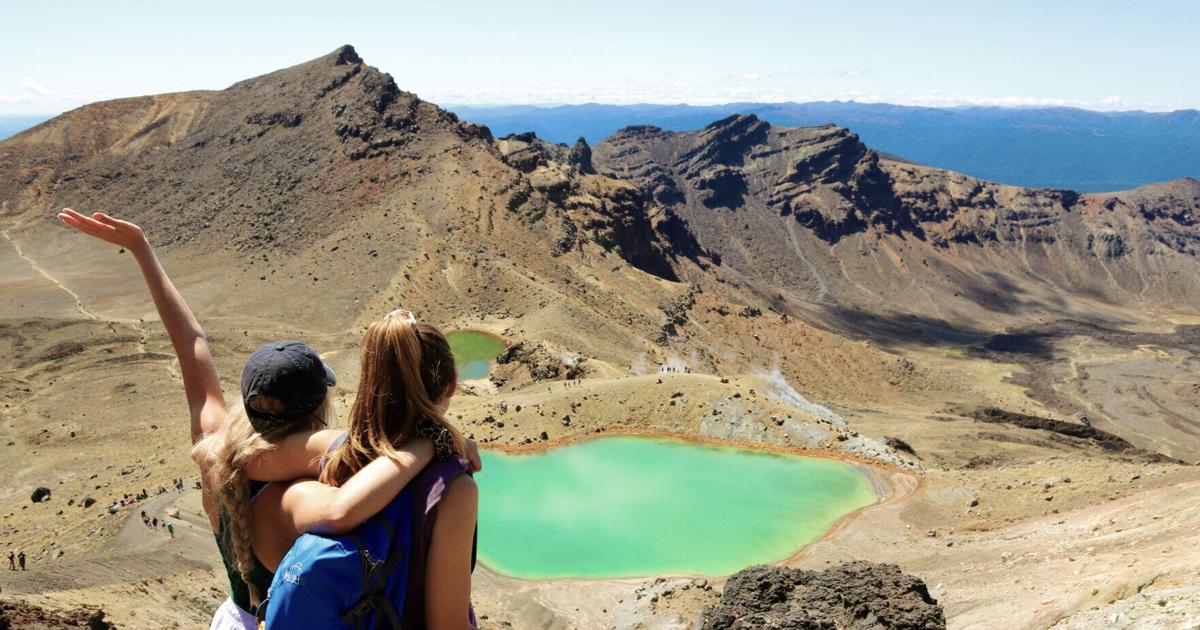 Maymester programs returned after two years, giving students a shortened study abroad option | Campus News
For many University of Georgia students and faculty, the end of the semester means a break from classes and a slowdown. But for some, it's the start of an adventure.
After two years of cancellations, shortened "Maymester" programs took place across the world. After spring school ended, members of the UGA community took flights to various locations where they spent a month abroad.
Chad Dewitt, a sophomore in sociology and economics from Atlanta, Georgia, participated in a Maymester in Australia and New Zealand. The program is open to students of all majors and focuses on sustainability with options in natural history, animal behavior, or corporate sustainability.
All trip participants complete a sustainability course and then split into different cohorts. Dewitt, who was part of the blue cohort, took international business class.
Due to COVID-19, attendees were unable to travel interstate, but before embarking, Dewitt described several unmistakable aspects of the trip.
"We're going to be snorkeling the Great Barrier Reef several times a day and camping in the Outback, which should be a really cool experience," Dewitt said.
Dewitt looks forward to the long-term benefits the program will bring both inside and outside the classroom.
"I think it will help me see what the intersection of sustainability and business would look like," Dewitt said. "I also know that the time to see the Great Barrier Reef is unfortunately not that long."
Alexa Bankert, assistant professor of political science, is director of SPIA in Firenze, Maymester in Florence, Italy. There, courses are offered primarily in international affairs and political science.
Prior to the pandemic, Bankert was a faculty member of the program, which was previously headquartered in Verona. She said the change would be beneficial for students studying abroad for the first time.
"The beautiful thing about Florence is that it really has the infrastructure for international students already in place," Bankert said. "It's going to sound familiar to students because there are a lot of people who speak English and there are a lot of Americans."
Another change is that the program works with a third-party provider, called Worldstrides.
"They're basically arranging our itinerary while we're in Italy, and they're also providing a lot of logistical support, which especially in the aftermath of the pandemic is really vital and really helpful," Bankert said.
Bankert, like Dewitt, is thrilled at the opportunity for students to learn in a way that a stay in Athens cannot provide, and before her trip spoke about the benefits of the program.
"I'm really excited about how we're trying to connect program activities to course materials," Bankert said. "We have a course, for example, on international food policy, in which we will visit local farmers and tell them about the Italian agricultural system and the impact of the EU on their agricultural systems."
Maymester programs allow students to take a study abroad "test".
"The Maymester program is especially good for students who have never been away from home or their country," Bankert said. "The thought of doing this for an entire semester can be overwhelming for many students. It's a great introduction to what it's like to be abroad and gives you a taste of it.
Whether you use it as a test or as a chance to study abroad while working a summer job the rest of the summer, the Maymesters are a great option for students who want to try a lesser experience. , but just as full of adventure.