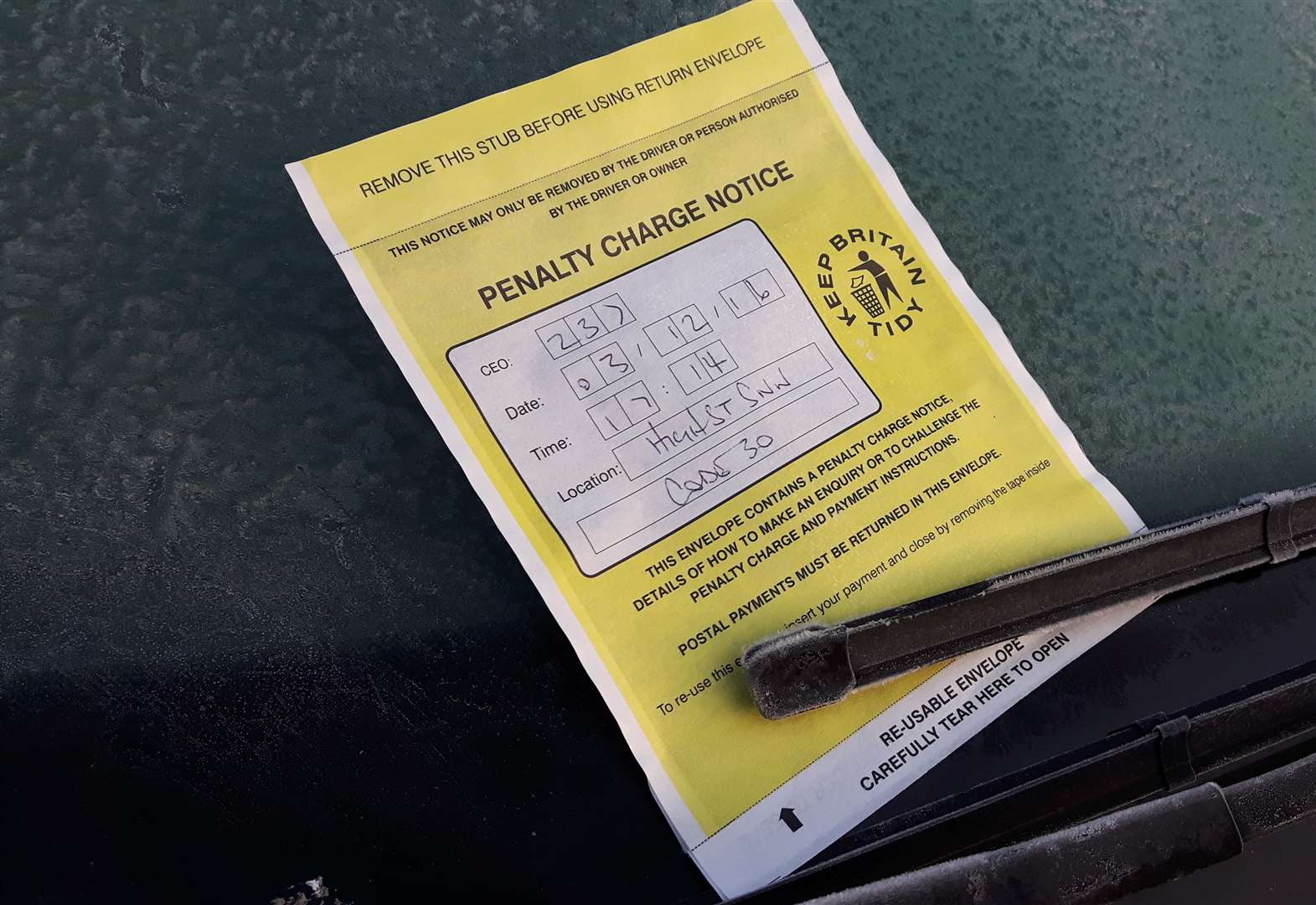 Powers for councils to fine drivers for traffic offenses will be available from the Department for Transport from June
Councils are to be given new powers to impose hefty fines of up to £70 on drivers for so-called on-the-move traffic offenses from this summer.
Ignoring no-entry signs, stopping at yellow junctions and driving in bus or taxi lanes are among the illegal actions for which local authorities will be able to issue penalty notices – raising concerns from on the part of some motoring organizations that councils might become overly enthusiastic about 'increased revenue reasons'.
In London, local authorities already have the power to fine drivers for various traffic offenses they commit while on the move, but outside the capital's enforcement responsibility currently lies with the police.
But from June, councils in England will be able to apply for the new road enforcement powers.
Making prohibited turns such as turning right or left on roads when traffic signs tell you not to, driving where vehicles are prohibited or ignoring maximum weight warnings are also among the offenses officials council will also be able to impose fines under new legislation designed to improve road safety and traffic conditions.
Rather than using traffic wardens – as district and borough councils currently do in order to enforce parking rules and restrictions in their towns and cities – councils are expected to are turning to technology and positioning ANPR-like cameras to detect drivers who break the rules in hotspots know those responsible are a problem.
Councils will have to apply to the Transport Secretary for an order appointing him as the enforcement authority in his area before officials can start issuing fines, which could be up to £70.
However, the RAC and AA have expressed caution about rolling out the new legislation from June.
RAC spokesman Simon Williams said while he argued councils could crack down on where they knew the rules were being deliberately broken, he feared fines could also be imposed on drivers where other factors were in play.
He explained: "It is true that councils outside London have the ability to enforce known hotspots which break the rules, but we are concerned that some authorities may be too keen to use their new powers for revenue reasons. , to the detriment of drivers.
"While the government is committed to giving advice to councils on how best to inform drivers that enforcement is in progress, what is really needed are clear guidelines to ensure that the application is always carried out fairly. Drivers who blatantly ignore highway signage or rules should expect penalties, but there are cases that aren't always clear.
"For example, large yellow intersections can be particularly difficult to drive through without stopping, often due to their design, so it's important to apply common sense rather than instantly giving drivers penalties. The first thing councils should do is review the layout of the roads at these junctions to ensure that drivers can negotiate them at all times, but especially during peak periods.
Edmund King, AA president, agrees.
He suggests there should be a process to identify and review problem areas – while forcing councils to suspend enforcement until the causes of those problems can be identified and resolved – alongside letters of "first time" warning for those caught.
Pointing to problems in London where penalty referees can often investigate misaligned roads as a reason for a fine on appeal, he says the motoring organization does not want to see scenarios where boards are "carrying dozens thousands of pounds' to places they know are a problem.
He explained: "London's experience with traffic enforcement on the move sends a clear message to MPs – deployment beyond the capital requires effective checks and balances.
"This includes identifying, analyzing and correcting the causes of trouble spots for fines. And, when a traffic court adjudicator identifies a problem that is not just one-time, the council must suspend enforcement. and report to the arbitrator on how it has been resolved.
"Alternatively, or better yet, first-time offenders should be given a warning letter, as previously advised by the government.
"After all, the object of enforcement is to get road users to understand and obey instructions and restrictions – with the deterrence of fines if they deliberately ignore them."
---
---