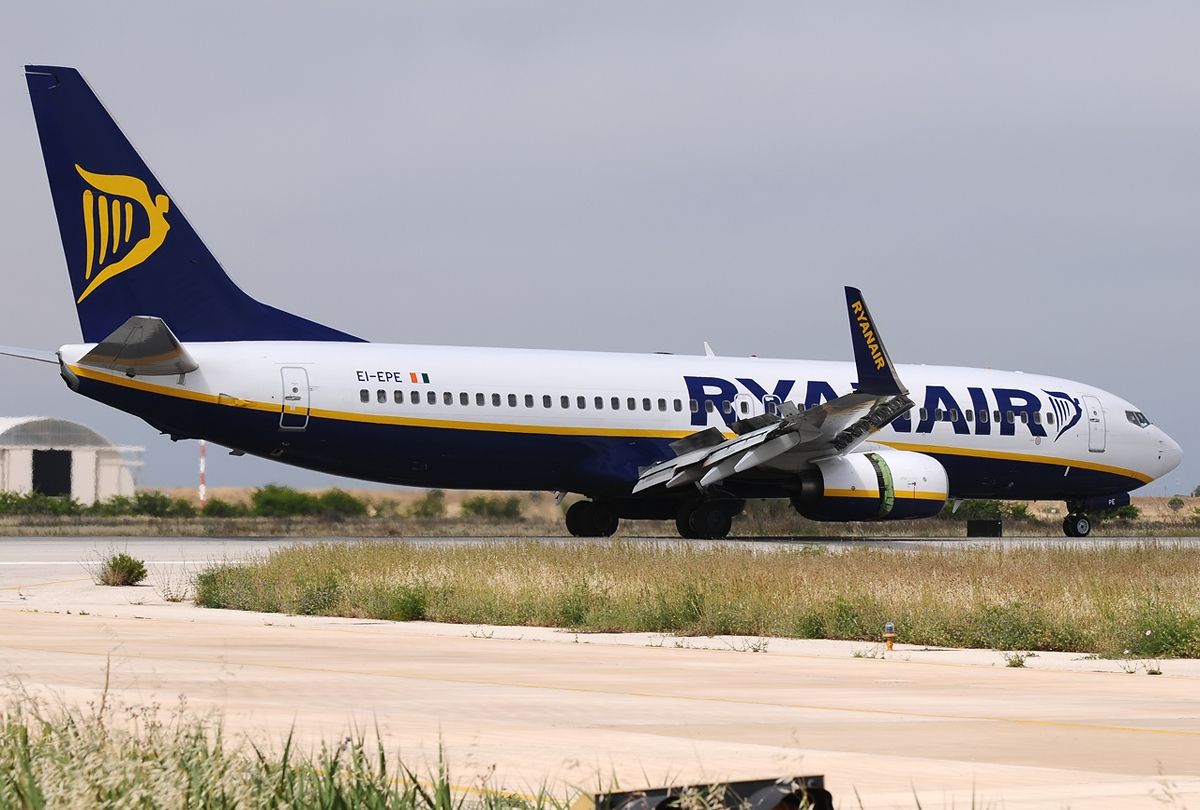 Ryanair flight to Portugal lands in Malaga despite missed curfew
Ryanair

IATA/ICAO code:

FR/RYR

Airline type:

low cost carrier

Hub(s):

Dublin Airport, London Stansted Airport, Milan Bergamo Airport

Year of foundation:

1985

Air group:

Ryanair Group

CEO:

Eddie Wilson

Country:

Ireland
A Ryanair flight to Faro, Portugal from Dublin was forced to divert early Saturday morning to Malaga, Spain after missing the airport curfew. Ryanair blamed the disruption on French air traffic control strikes.
A serious disturbance
Ryanair flight FR9370 was scheduled to take off from Dublin Airport, Ireland on Friday September 16 at 7:35 p.m. However, the flight was delayed for four hours and departed at 23:46. The aircraft performing this flight was EI-DPI, a 15-year-old Boeing 737-800. Ryanair says the recent strike by French air traffic controllers has caused a major delay.
Ryanair blamed the delay on French ATC strikes. Photo: Vincenzo Pace | single flight
Once the plane took off, it headed south towards Portugal at 37,000 feet. According FlightRadar24.com, the flight crew were informed that they had missed the Faro airport curfew once the plane was halfway over Portugal, then turned to Malaga, in Spain. At 1:20 a.m., the plane landed 400 km away in the wrong country. According to a Twitter user, some passengers realized they were in the wrong country until they landed.
FR9370 was flying over Portugal before being diverted to Malaga. Photo: FlightRadar24.com
In response to the hijacking, Ryanair sent a bus to pick up the passengers and bring them to Faro. The bus was packed with 157 people on board. Due to only one bus, some passengers would have been left behind. The bus ride to Faro took five hours. Once the passengers reached the Portuguese border, they quickly changed buses for the duration of the trip.
In a statement to Simple Flying, Ryanair said:
"This flight from Dublin to Faro (September 16) was diverted to Malaga after missing the Faro airport curfew due to the disruption of the French Air Traffic Control (ATC) strike, which was entirely beyond our control and affected all airlines serving/from/over France on that day. To minimize disruption to passengers, Ryanair quickly arranged for a coach to transport passengers from Malaga airport to their final destination. Ryanair sincerely apologizes to passengers for the inconvenience caused as a result of this unjustified French ATC strike."
A bad customer experience
Some passengers on the hijacked flight took to Twitter to express their displeasure over the delay.
"I flew @Ryanair to Faro and I'm in Malaga, you guys couldn't make this up. Morale is low, some people barely realize we're in Spain. A few people ask, so our La best guess is @Ryanair knew we could never land in Faro because our flight was delayed so long the airport would be closed before we did So they lied and flew us to Spain to not having to reimburse everyone"
Another Twitter user said their girlfriend and her friends had to share a taxi to Faro with another woman.
French ATC on strike
It was reported by Simple Flying last week that the ATC controllers union, National Union of Air Traffic Controllers (SNCTA) in France, intended to go on strike on Friday the 16th. The General Directorate of Civil Aviation (DGAC) has informed airlines that they will have to halve their flight times for Friday.
The airlines most affected were Air France, Ryanair, easyJet, Transavia and Volotea. However, all airlines that used Frances airspace to fly over were affected.
Air France was one of the airlines hardest hit by the strikes. Photo: Getty Images.
In response to the controllers' strike, Ryanair was forced to cancel 420 flights. The airline said:
"It is inexcusable that thousands of European citizens and visitors are having their travel plans unfairly disrupted. It is inexcusable that passengers not flying to or from France are being disrupted."
What do you think of this diversion? Have you been affected? Let us know in the comments below.
Source: Dublin live