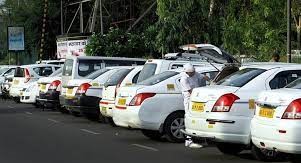 Sanbor asks the government to regulate the entry of tourist taxis into the state
SHILLONG, May 14: In the wake of local commercial vehicle drivers who have reportedly lost their income, BJP leader and cabinet minister Sanbor Shullai has suggested that the government draw up regulations on the entry of tourist taxis from outside state in Meghalaya.
Shullai pointed out that tourist taxis from outside, especially Assam, continue to operate on routes to tourist spots in Meghalaya.
"We need to discuss this issue even though I am not Minister of Transport. I think it is necessary to put pressure on the Minister of Transport to take note of this issue," Shullai said, while addressing a function at the swearing-in ceremony for new board members. from the East Khasi Hills Local Taxi Welfare Association in the conference room. from Shillong Polytechnic on Saturday.
He pointed out that the government of Meghalaya must take note of this issue as it affects the income of local commercial vehicle drivers.
On the sidelines of the program, Prisons Officer Sanbor Shullai revealed that he was happy to be able to help former MP Julius Dorphang, who is serving a prison sentence at Nongpoh District Jail.
The minister, however, did not provide details on what kind of assistance he had provided to Dorphang.
Dorphang was sentenced to 25 years in prison for raping a minor in 2017 when he was an MP.
Recalling his arrests several times in the past when he was a member of KSU and FKJGP, Shullai said the government put him in charge of prisons because of his experiences.
"Since I took over as head of the department, you can see that the prisoners awaiting trial, both men and women, have become very healthy," said the minister in charge of prisons.
Stating that he warned officials not to defraud funds intended for prisoners on trial, the minister claimed that the detainees were being provided with healthy food.
"I have seen that funds intended for prisoners on trial are swindled. I felt it was wrong," Shullai said.
Earlier, KSU Chairman Lambokstar Marngar said the state government should ensure that all vehicles entering the state are parked at the ISBT. "It will also help solve traffic jams," Marngar said.