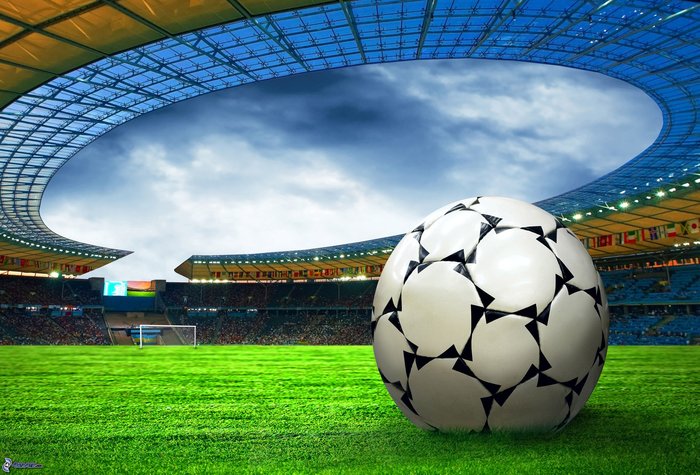 the error of financial fair play?
Inflated capital gains in football: facts, figures and analysis
In 2013, the world of football revolutionized the world of football Financial fair play. All UEFA goals were honourable: kick-off debt erosion Convincing teams to follow the path of sustainability through self-financingReduce the level of indebtedness, and promote investment in infrastructure and better management of crèches for young players.
The role of balanced budgets
etc. balanced budget which requires clubs to have balanced costs and revenues, subject to exceeding the maximum order book 30 million every three years (Shareholder contributions do not count as income). Initially the results were positive, in fact the economic and financial health of the football leagues of England, Spain, Italy, Germany and France has improved. But the road to hell, as we know, is paved with good intentions. And so on Financial fair play It may have caused unwanted side effects of Resorting to Illegal Financial Policies Like inflated capital gains. there Pressure to reach the goal economic and financial It would have allowed the teams to resort to illegal budgetary policies. the low CONSOB and Kovesuk They are investigating 64 transitional market operations deemed "suspicious" in the Italian championships. It is suspected that player transfers are not linked to sporting issues but are driven by the need to improve economic performance.
The teams involved in the investigation
the KovesukThe International Federation of Football Associations (FIGC) Professional Football Club Supervisory Board assesses deals that Italian League teams are concerned about NaplesAnd GenoaAnd Sampdoria, Juventus so Empoli. With Genoa, Juventus, from 2018 to 2020, carried out operations of around 123 million euros, while Inter, since 2018, carried out six operations with Genoa for 78 million euros.
Inflated Capital Gains: The Impact of Financial Fair Play?
Sir Massimiliano Bonacci, professor of business economics at the Free University of Bolzano with Prof. Fabio Siabone, researcher at the University of L'Aquila and professor. Antonio MaraAssociate Professor of Accounting and Financial Reporting at Bocconi University in the study The Unintended Consequences of Accounting Regulation: Real-World Transfer Market Impacts for European Footballers Posted in SSRN with Prof. Ron Shalev From the University of Toronto, analysis Transform campaigns and budgets Among the clubs that participated in the "Italian League" tournaments of the five major leagues (England, Spain, Germany, Italy, France) from 2008 to 2018. The study, summarized by A. Massimiliano BonacciAnd Fabio Siabone and Antonio Mara for him, lavoce.info, analyzes 815 financial statements and 4,626 contracts for the sale of players. The data shows how, after the entry into force of the FFP for clubs participating in UEFA competitions only, transfer campaigns changed structurally and the number of clubs making capital gains increased in order to comply with the budget balance constraints imposed by law.
Increase average conversion revenue
According to study data, average player transfer revenue per team is increasing 4.66 million for clubs participating in UEFA competitions against 0.55 million for citizens. Average transfer return Incubator actors maximize added value Because the budgeted cost is zero. In this case, they double for UEFA clubs and increase by just under a quarter for national clubs. In addition, the average transfer gain (capital gain recorded), starting from similar values ​​before the application of the laws (2.68 against 2.55 million) increases significantly, for UEFA clubs alone, from 2 .7 times (2.68 to 7.26) million), peaking more than 4 times (from 2.12 to 9.2 million) in the case of transactions concluded with player exchanges.
Intensive use of "mirror" exchanges
These are the last operations.in the mirorWhen two teams agree to trade two or more players Overstatement of its true market value In order to include in their balance sheets higher asset values ​​than they were before, without real flow of money between the parties. In these transfers, the gap between the transfer price and the potential 'market value' of players increased by around 20% after the introduction of the new UEFA rules. Consop and prosecutors are specifically investigating this specific type of capital gain.
Opportunistic capital gains to balance the budget
Business thesis that drives capital gains »opportunism"That is to say, those who are not accountable for sporting purposes lie in the search for a balanced budget." Before the introduction of Ffp – write the academics – "the proportion of suspicious companies was similar to UEFA and non-UEFA teams, at 29 and 26% respectively, after submitting Ffp, UEFA teams have more used the capital gains". In this way, 52% of UEFA teams break even, compared to around 30% of non-UEFA teams.
FIFA Reform Proposal
Capital gains, however, aren't bad. If behind the capital gains there is Real Player Improvement, are elements that are part of a virtuous business model. Over there FIFA, we read in the site "Lavoce.info", studying "an algorithm which makes it possible to determine the economic value of a player in a less estimated way". The academic authors of the study suggest looking at "proven systems such as those of the NFL (National Football League) and the National Basketball Association (NBA), in order to better organize data and rethink fair play financial".
Newsletter Sign-Up
Subscribe to our mailing list to receive our newsletter