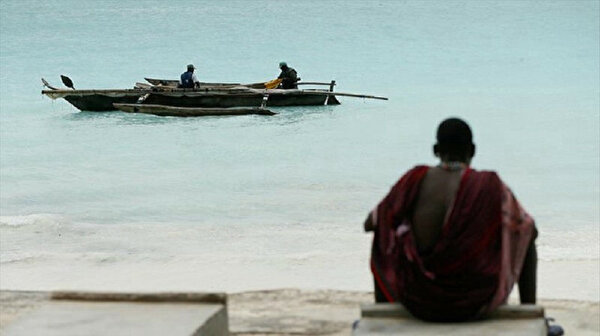 The French language makes its entry into the nations of the East African Community
A 25-year-old Rwandan girl, Silvia Uwimana, found herself stranded at the main taxi stand in Uganda's capital, Kampala, last June after wandering off to a relative's home.
She came from Rwanda to visit her uncle who works in Uganda and lives in a suburb of the capital.
Unfortunately, Uwimana failed to convince anyone to show her the way to her uncle's house due to a language barrier. She could only speak her mother tongue Rwandan and French, which is the official language of her country.
"The person I tried to talk to couldn't understand what I was saying. They couldn't understand my local language or French," she told Anadolu Agency.
She was lucky that after walking for more than four hours, she met a girl who knew French. She showed him the way to his uncle's house.
After staying with her uncle for two weeks, she decided to learn English at an institute for adults so that she could integrate into the Ugandan community. Now she is fluent in English and French.
Many Ugandans, and those in other East African countries where English is the official language, learn French so that they can easily integrate into any country.
Among East African countries, Uganda, Kenya, Tanzania and South Sudan have English as their first official language. Rwanda, Burundi and the Democratic Republic of Congo, which will soon join the community, are French-speaking countries.
But recently, French became the third official language of the East African Community. The others are English and Swahili.
A French expert and senior lecturer at the government's Kabale University, Morris Keitaba, said many educated Ugandans were learning French. He said it is not only in Uganda but in Kenya, Tanzania and South Sudan.
"It's good for Ugandans and people from Kenya, South Sudan and Tanzania to learn French," he told Anadolu Agency. "It is good for the citizens of a country to speak different international languages. Learning French allows them to get jobs in French-speaking countries.
He said that at Kabale University, students and staff have registered with the French language faculty to study French. Those who do not take French as their main subject have enrolled in short courses to learn the language.
"The French Embassy supports us to teach French through the Alliance Française Uganda. It facilitates some of our activities and also provides French language scholarships for teachers and students," he said.
– Learning French appreciated, supported
The President of the Association of French Teachers in Uganda, Agathe Tumwine, said that over time Ugandans have learned the importance of studying French.
"We want Ugandans to know the importance of being able to communicate in many international languages. The future of learning French in Uganda and East Africa as a whole is bright. Many people are beginning to know this ", she said.
Tumwine said that in the Ordinary Level National Final Examinations last year, 270 schools turned up for the French exams, which is encouraging.
She said French and English can co-exist in Uganda and all other East African countries. "And beware, French is spoken on five continents," she said.
The French Embassy in Uganda recently signed a memorandum of understanding with Bonjour Kampala, the country's first French-language web radio station, to promote French using new technologies.
It also supports universities where French is offered, including Makerere University, Makerere Business School, Kyambogo University and Kabale University.
According to Ugandan Minister for East African Affairs, Rebecca Kadaga, the East African Council of Ministers knows the importance of learning French and that is why they recently approved the language as a third official language in East African Community countries.
"We adopted a resolution at our last meeting to make French the third official language. We adopted it after getting assurances that the Democratic Republic of Congo had been accepted to join the East African Community," Tumwine said.
She said that the Democratic Republic of the Congo is very big and very rich and therefore there is a need for Ugandans, Kenyans, South Sudanese and Tanzanians to learn French so that they can travel there and communicate. easily with people when doing business or looking for a job. .
A Tanzanian student holding a study visa in Uganda, Michael Morobom, said that in his country, learning French is taken seriously by students and others hoping to find opportunities in the countries. French speakers.
The leader of the Alliance Française in Uganda, Magaly Losange, said: "The fact that the East African Community has decided to adopt French as its third official language will only give Ugandans reason to adopt it".