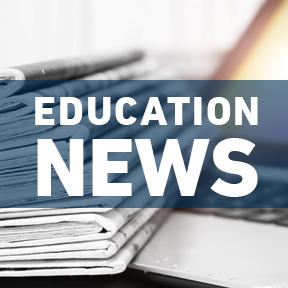 Whitmer to present ambitious education budget to meet critical needs
Governor Gretchen Whitmer will unveil an ambitious budget plan this week that addresses Michigan's shortage of educators as well as the mental health and learning needs of students.
Whitmer offers to deliver the biggest increase in education spending in 20 years. The governor's budget director is due to present the spending recommendations to lawmakers on Wednesday.
Whitmer's $18.4 billion JK-12 spending plan would increase the base per-student allocation by 5% ($435 per student), from $8,700 to $9,135. In addition to this, the governor is recommending additional funding for districts with a higher proportion of special education and at-risk students as well as districts with a higher proportion of English language learners or students enrolled in vocational technical education programs.
Every Michigan student has "a birthright to a phenomenal education," Whitmer said in a statement to the Detroit Free Press. The effects of a two-year global pandemic have hit students and educators hard, she noted.
"The past few years have been difficult for our students and our schools, especially students with additional needs and those who come to school with economic disadvantages," Whitmer said. "We now have the opportunity to make lasting investments to help our children catch up and get on the right path to long-term success."
In addition to the increased funding for the foundation, the Associated Press reported details a four-year, $2.3 billion educator retention plan to give $2,000 bonuses to all full-time public school employees who return to their districts in the fall of the next two school years . Part-time staff would receive pro-rated amounts.
Certified teachers and other staff would receive additional bonuses of $3,000 and $4,000 over the next two years through the 2025-26 school year. New teachers and those in positions at Title I schools would also be eligible for bonuses.
"Staff shortages, quarantine, increased trauma and learning loss are making this job harder than ever," Whitmer told the AP. "We need to do more to provide for the Michiganders who show up every day for our children."
Whitmer's spending plan includes $600 million in scholarships to help aspiring educators pay for college, pay a student-teacher stipend and help districts create their own programs. Another $200 million would go towards mentoring and retaining early career educators.
An additional $360 million is proposed to increase mental health services in schools, according to the Detroit News. This includes expanding TRAILS (Transforming Research into Action to Improve the Lives of Students), a University of Michigan program that trains educators in practices that help students manage their mental health.
MEA Chair Paula Herbart said the governor's ideas will move Michigan toward its goal of becoming a world leader in education. All the money for Whitmer's education priorities comes from continued higher-than-expected revenue increases in the state — not new taxes or federal funds.
"Governor Whitmer's bold plan is the most transformative investment in public education we've seen in decades," Herbart said. "The governor's budget proposal tackles Michigan's acute shortage of educators head-on, and his plan will make a real difference in recruiting, retaining, and respecting educators to help every student succeed."
Additional increases proposed by the governor would help pay for services in districts with a higher population of students at risk, learning English or enrolled in special education or vocational technical education programs.
Whitmer's budget plan would also continue a planned three-year expansion of the state's free preschool program for eligible 4-year-olds. Preschool expansion as well as increased funding for before and after school programs have been touted as positive investments in Michigan's future by businesses and child advocates.
"A strong foundation is essential for long-term success," Whitmer told MLive. "Making big investments in our littlest Michiganders prepares them to succeed in school, pursue higher education and get well-paying jobs."
Stay tuned this week for how you can push for passage of Whitmer's plan to make critical investments in schools and educators at this most challenging time in history.
Related: Questions from Whitmer Fields members about the shortage of educators (login required for members only)